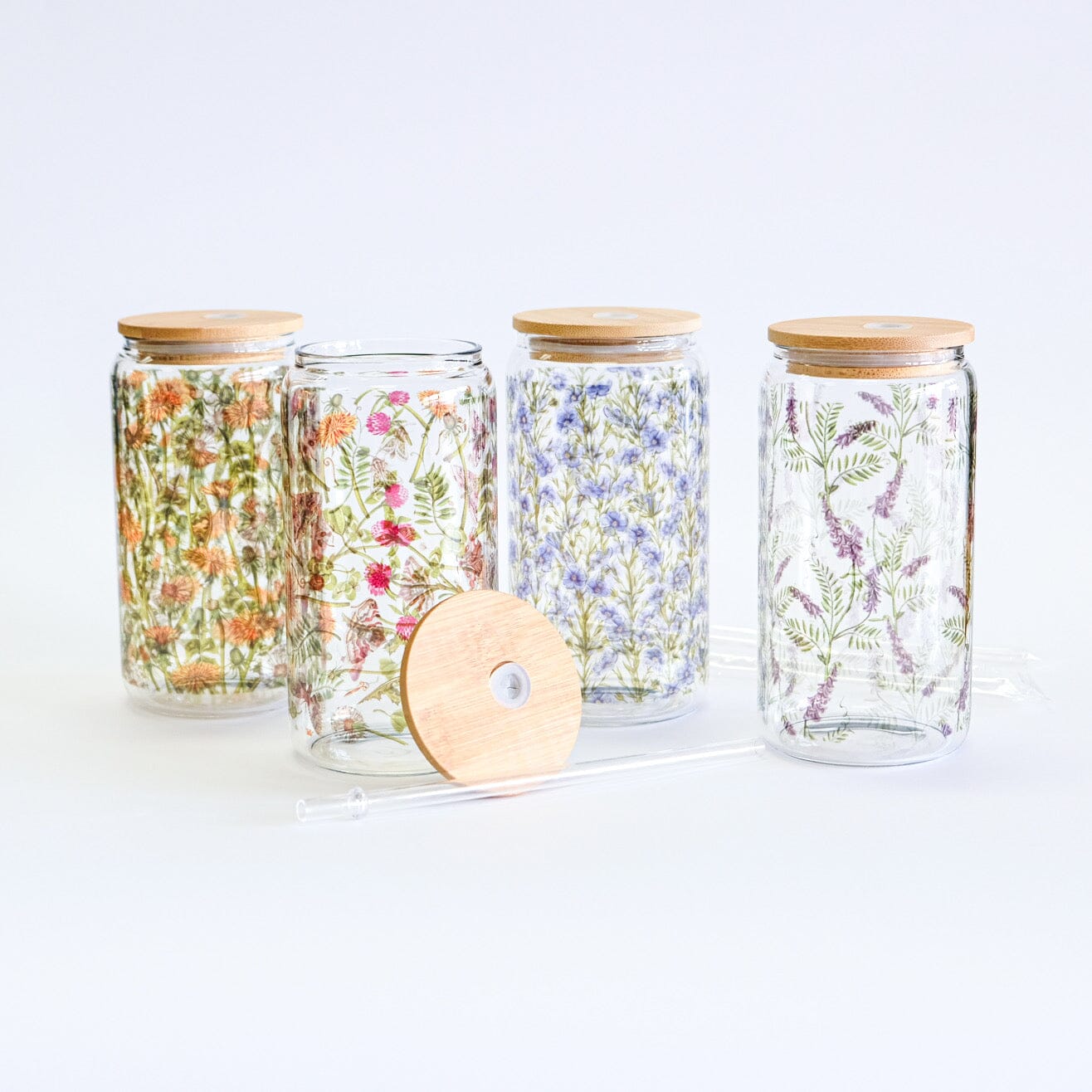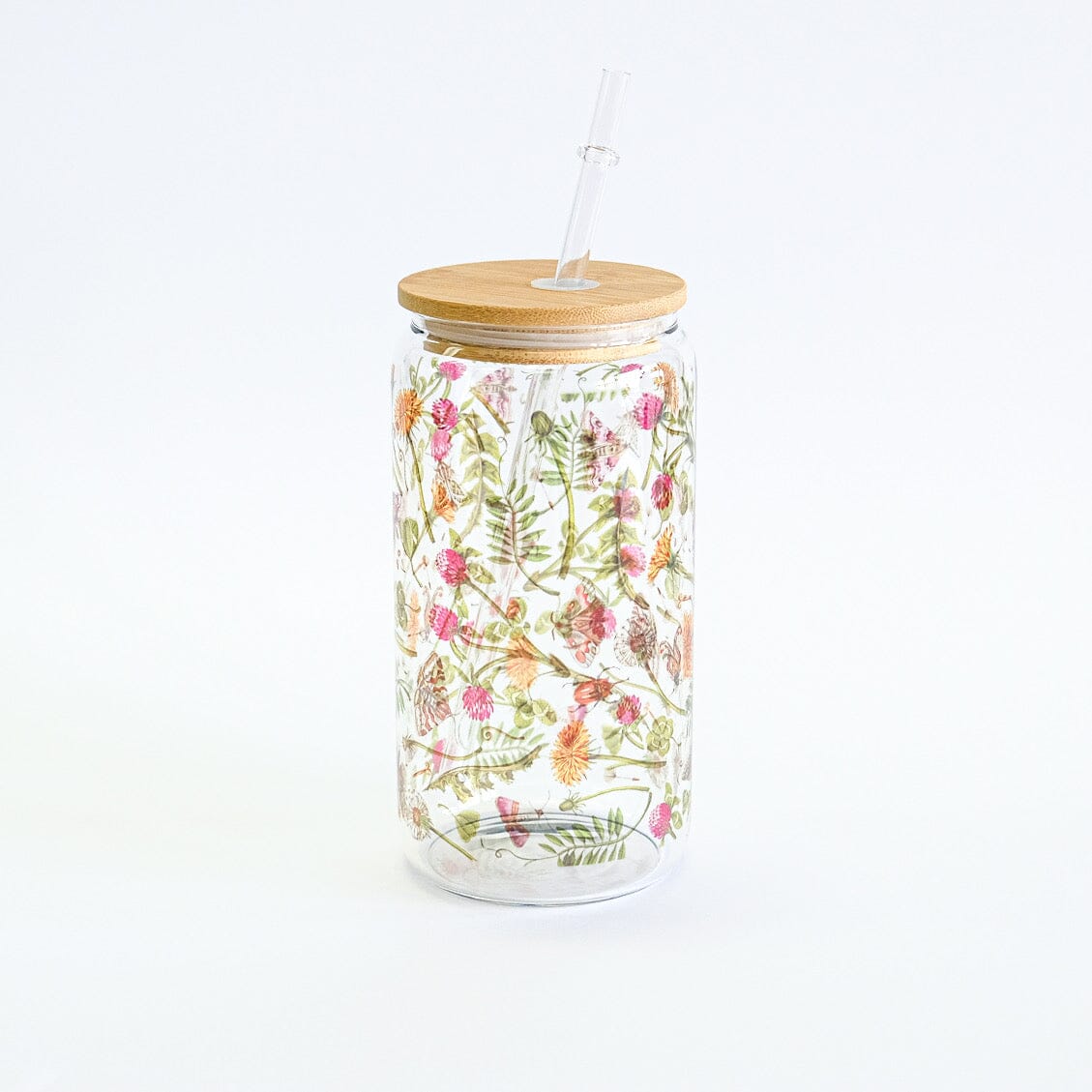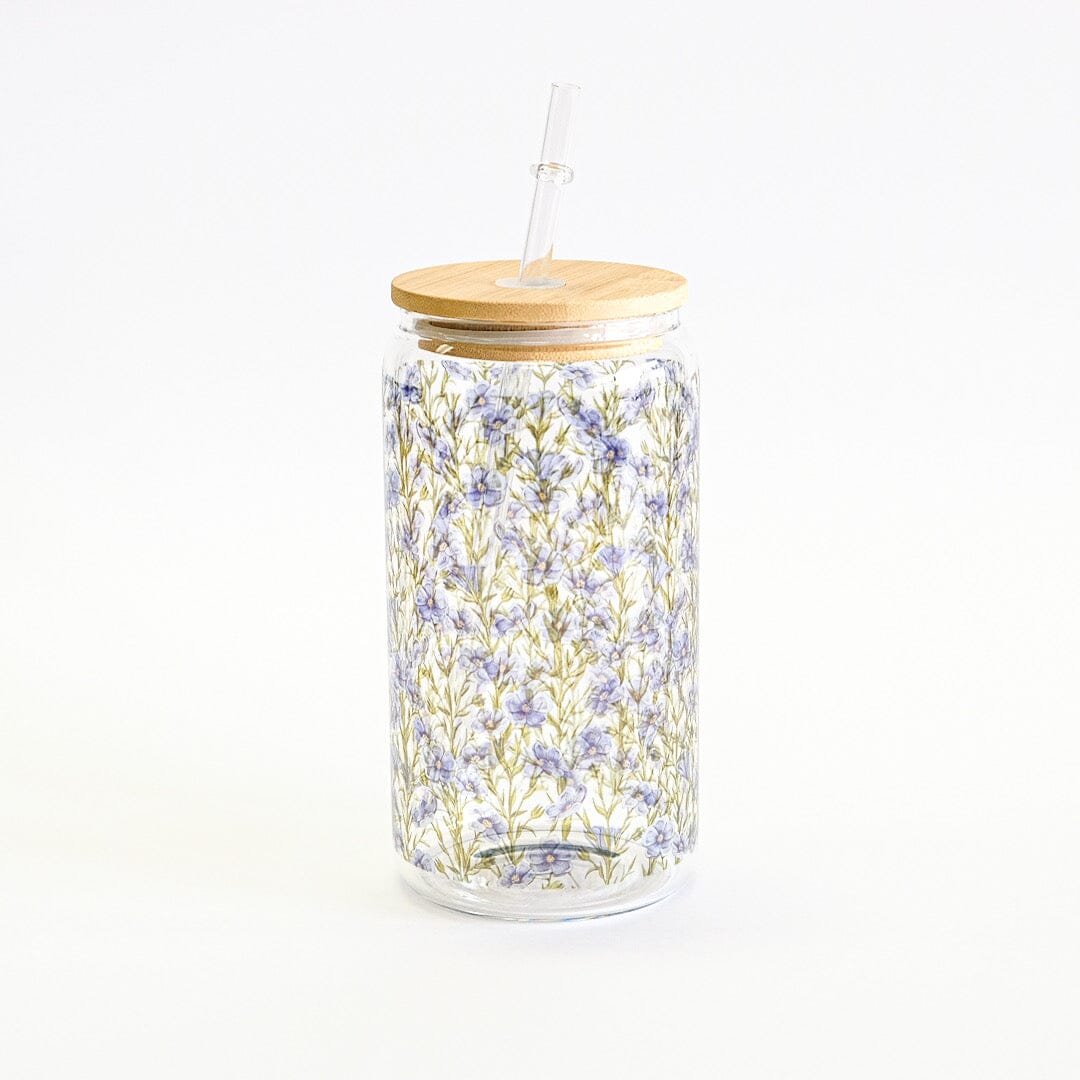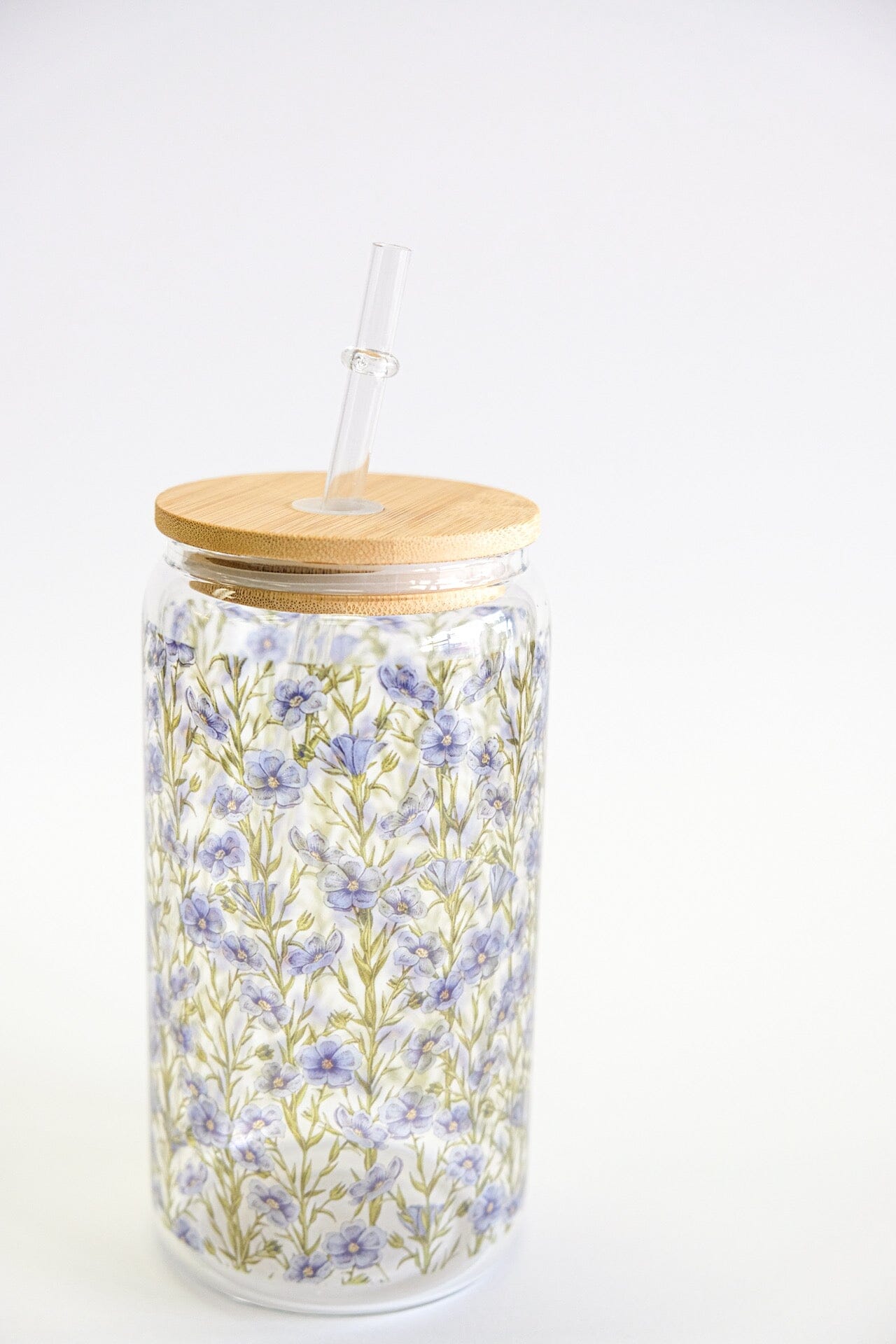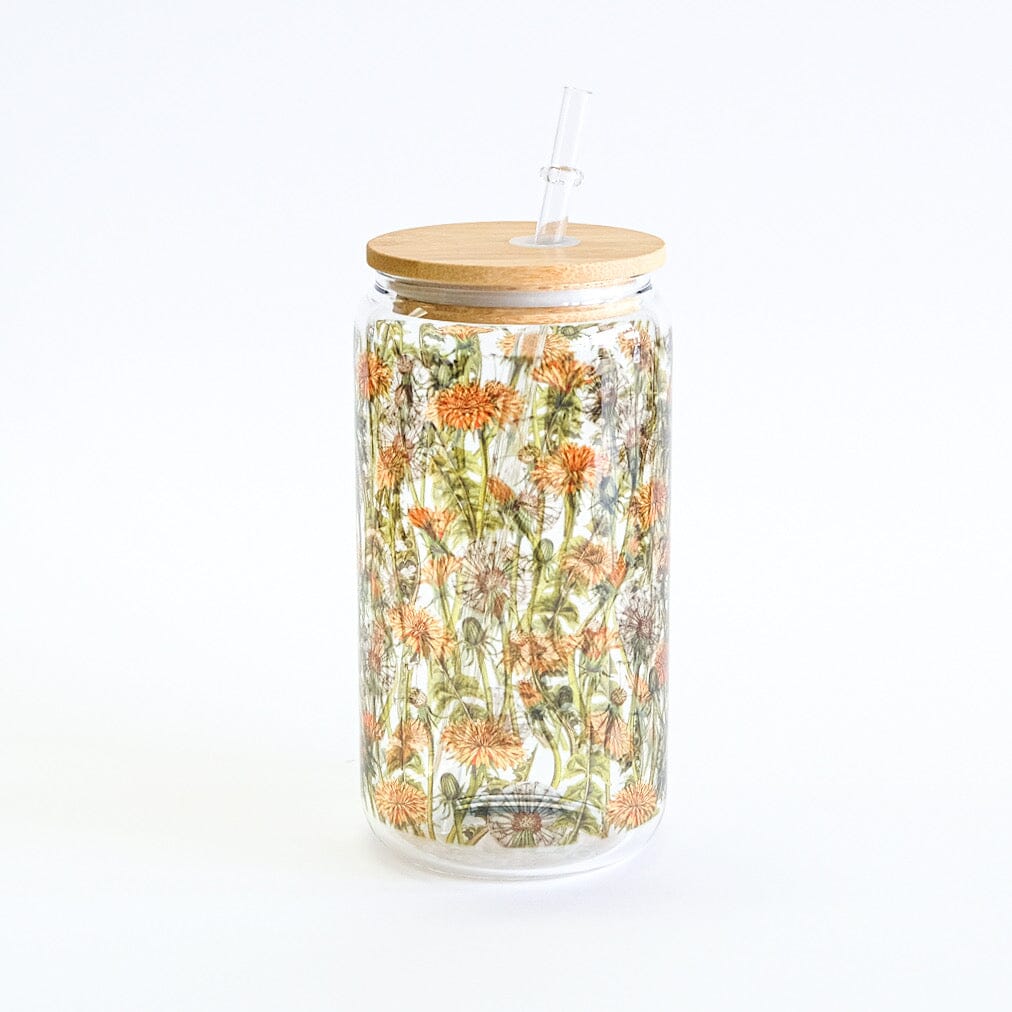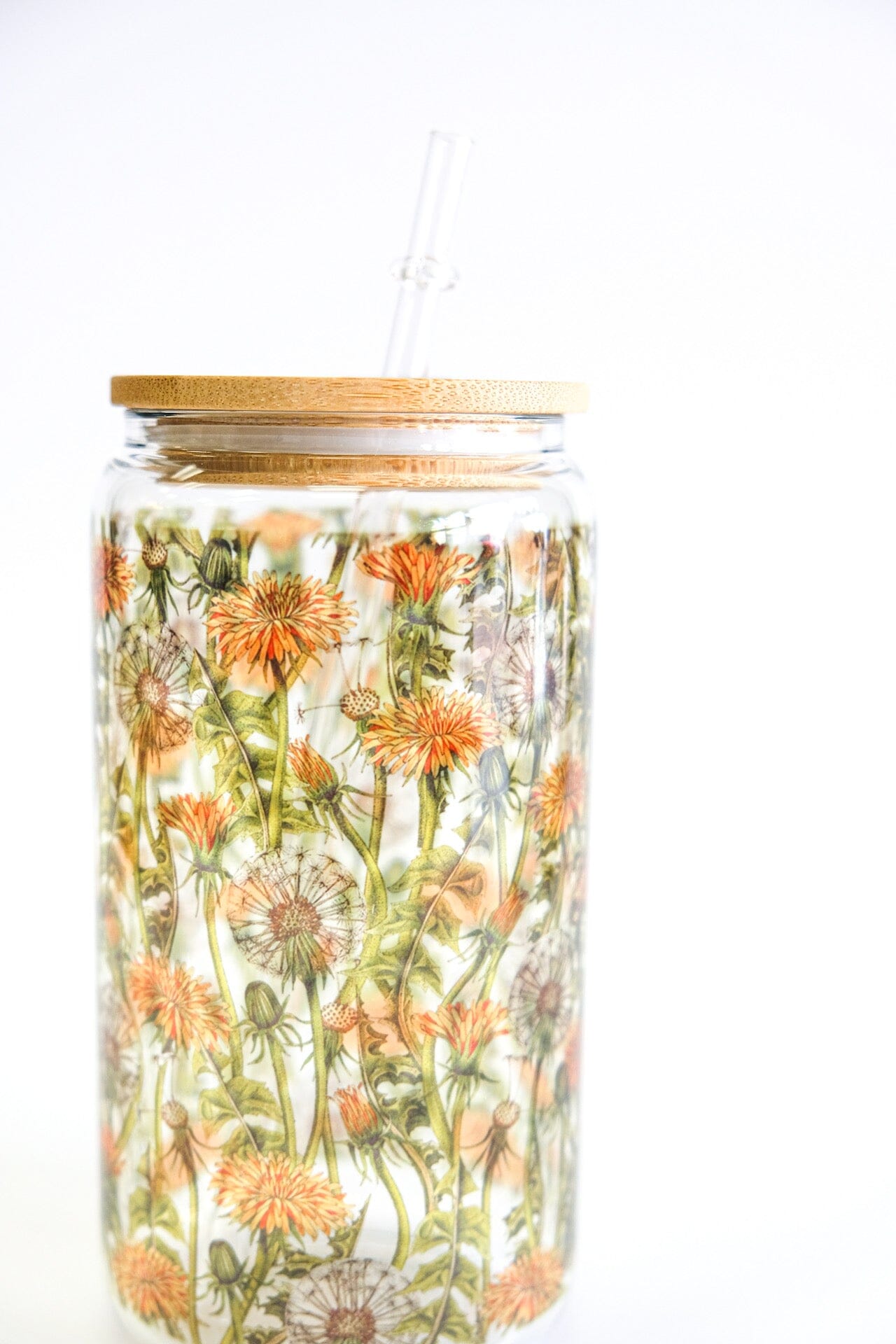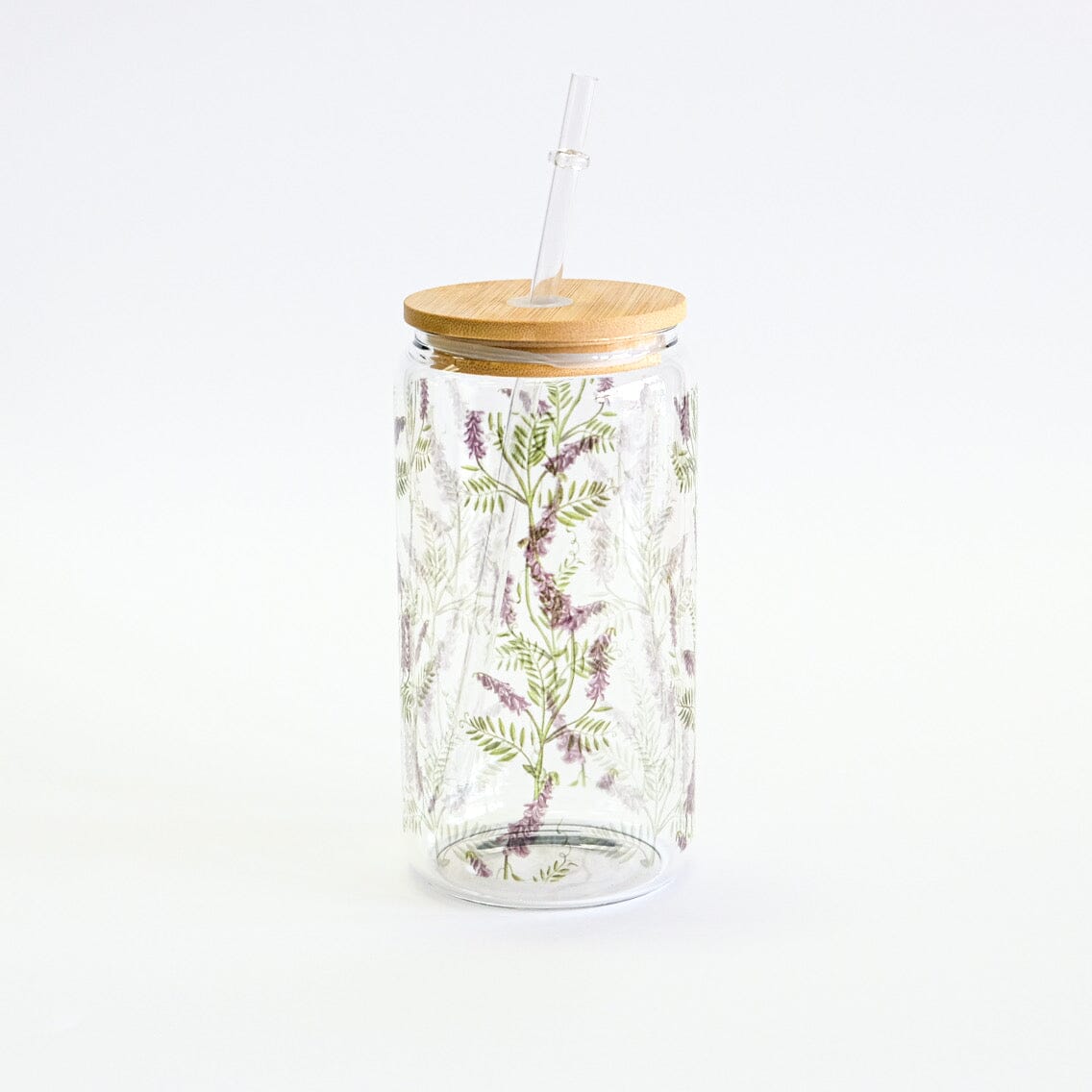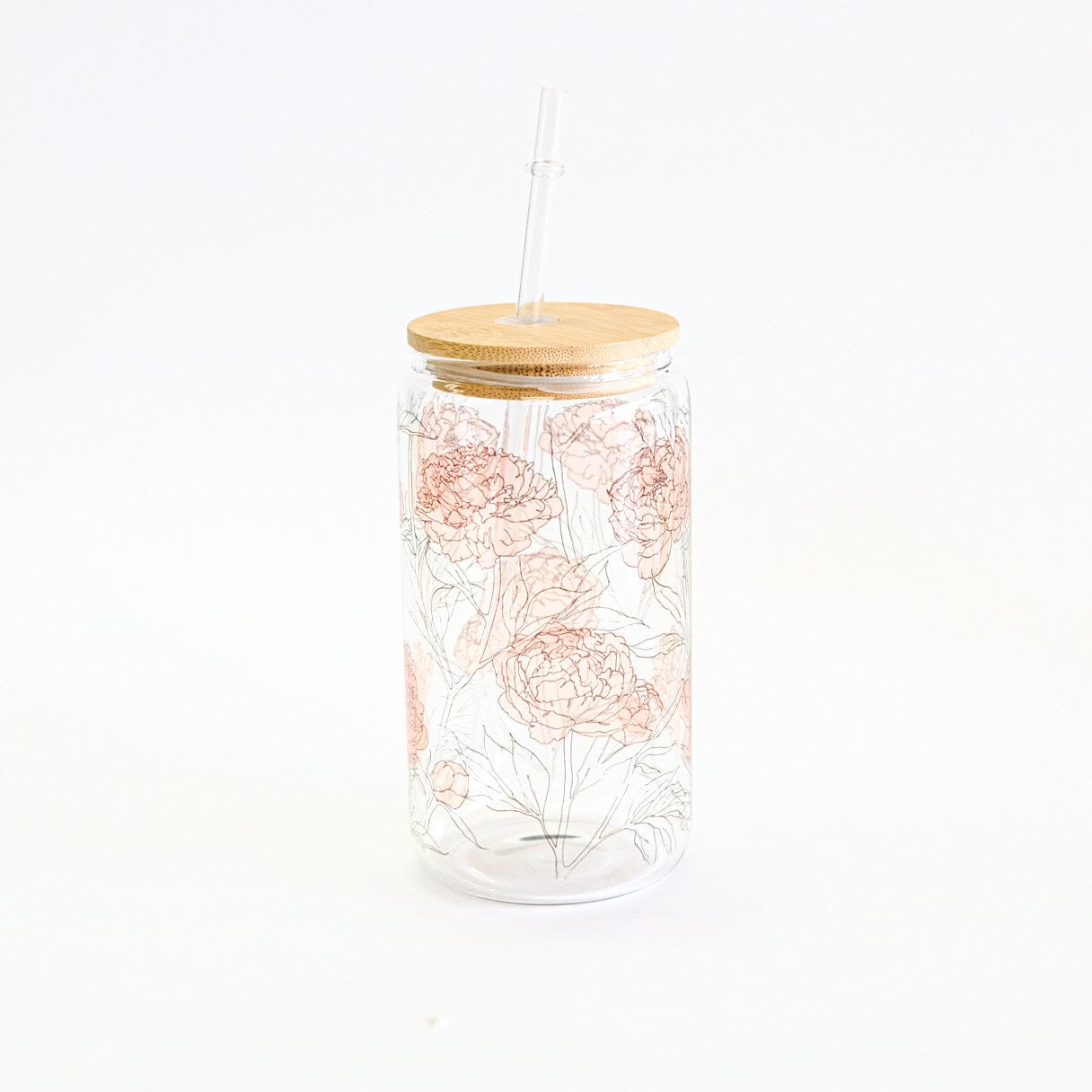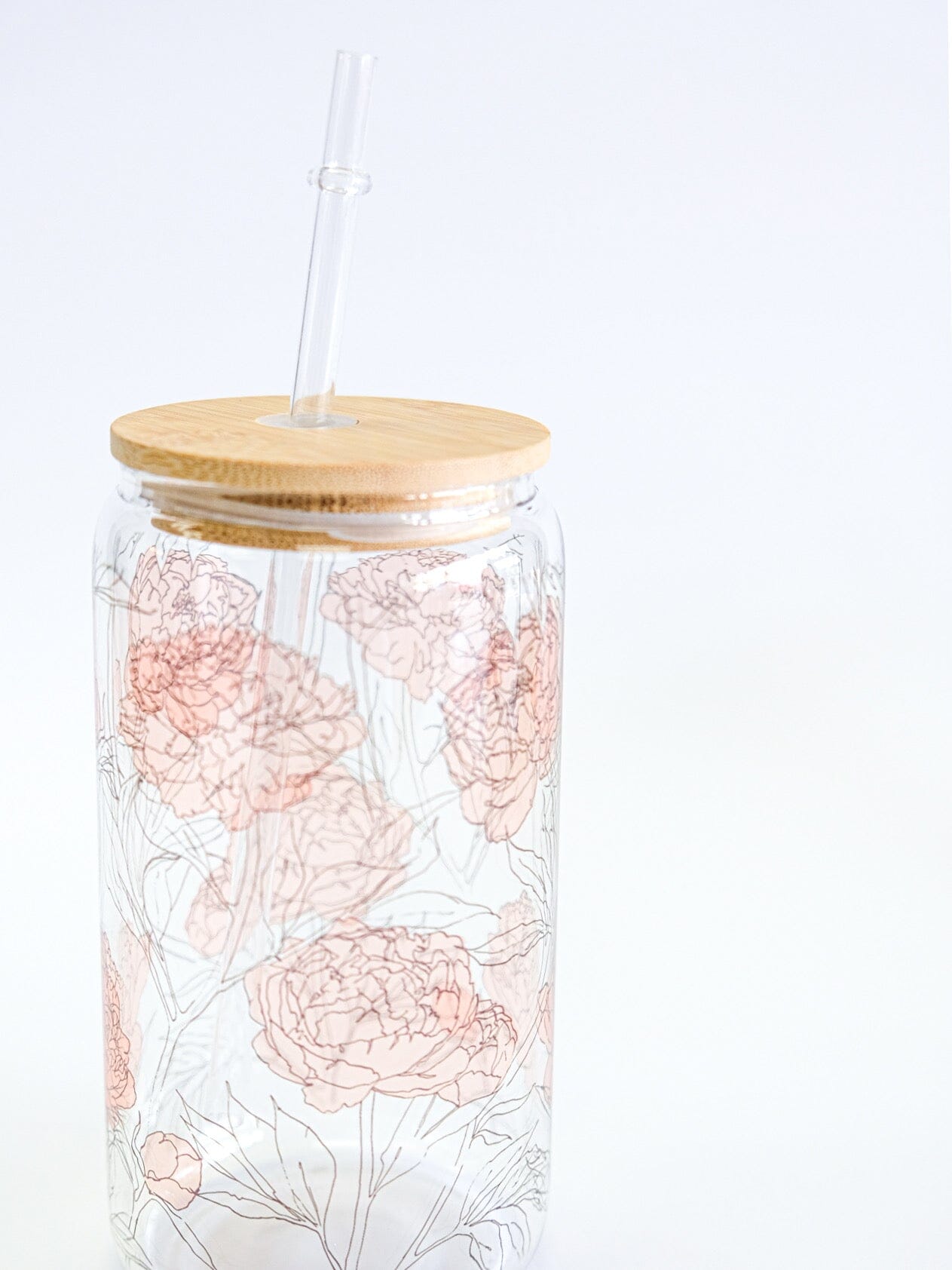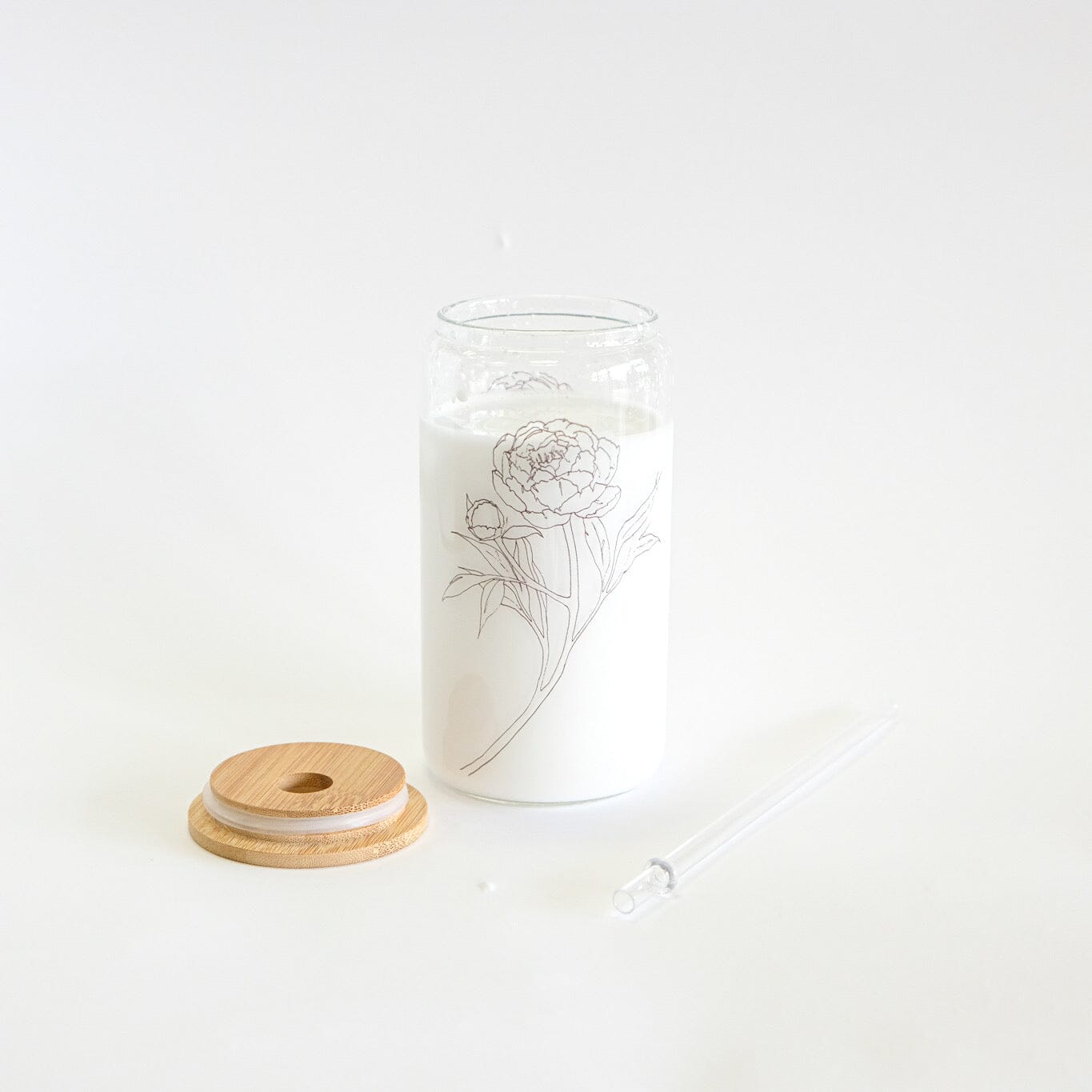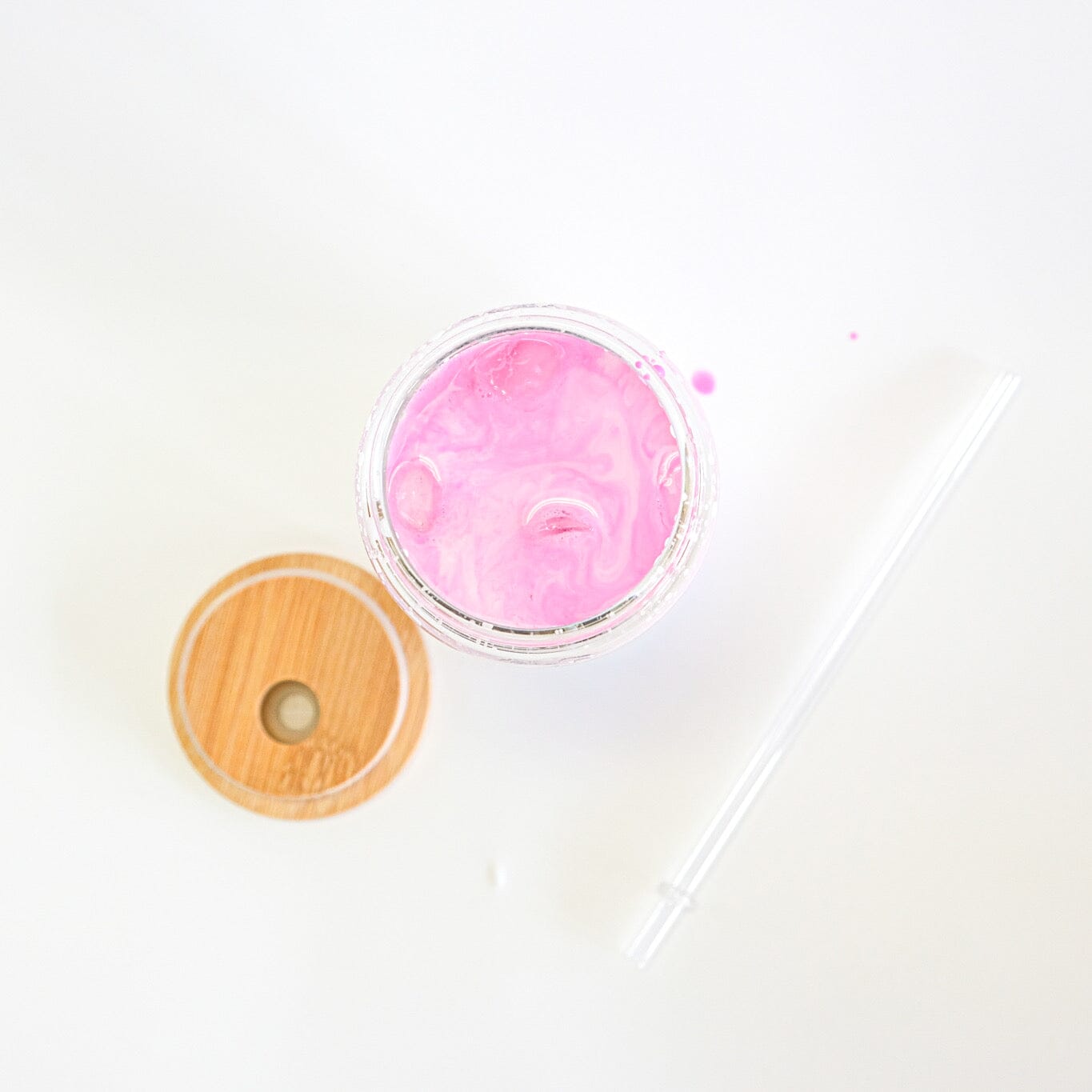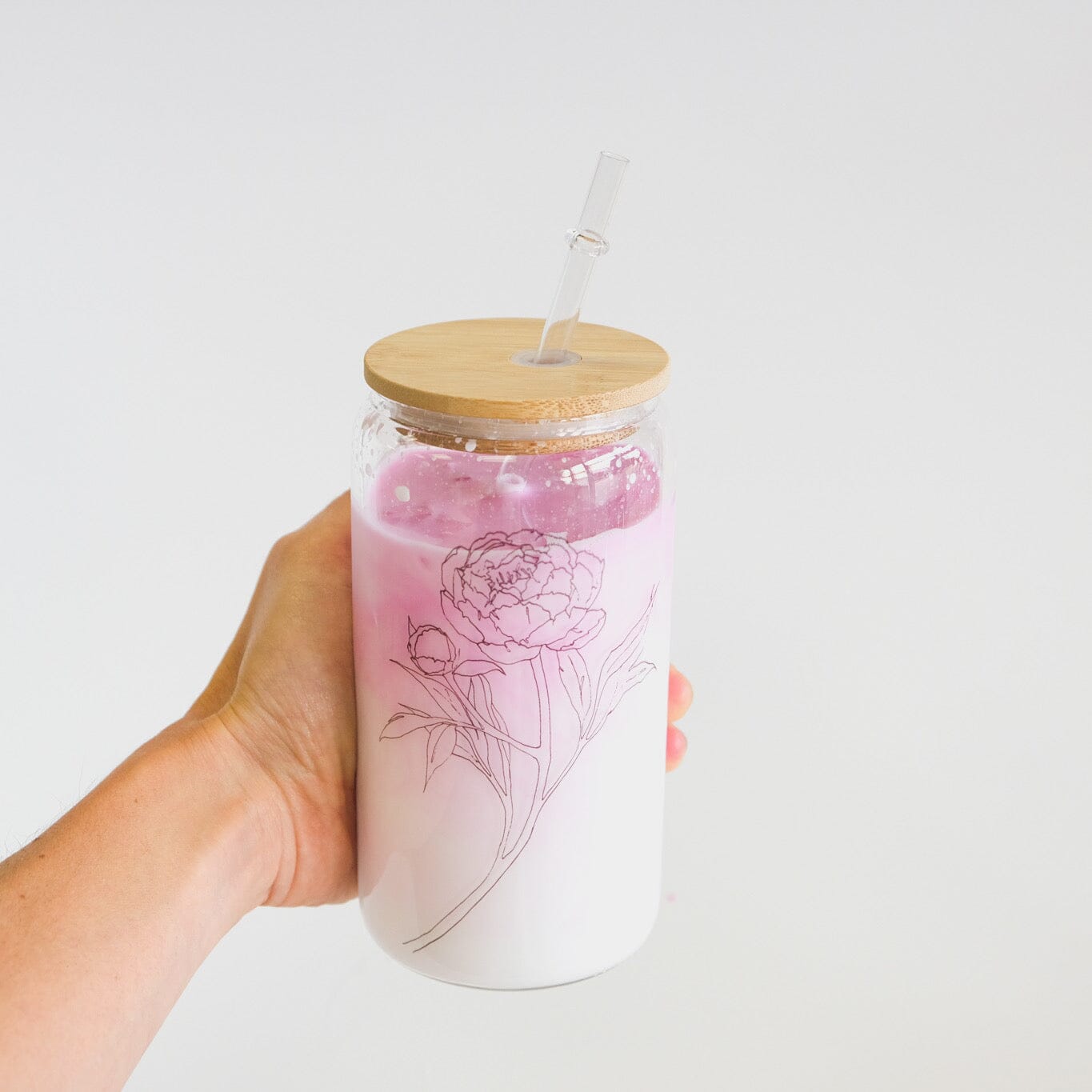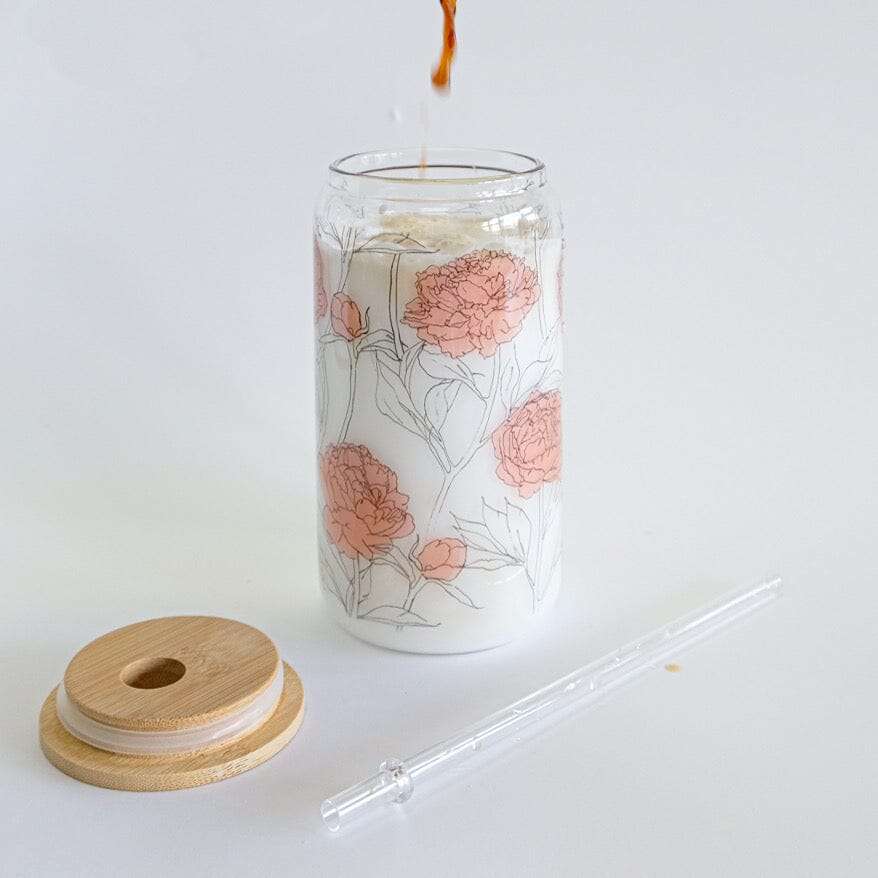 Glass Tumbler Cup with Lid & Straw
Introducing our enchanting and eco-friendly 20oz Glass Tumbler with Bamboo Lid and Clear Straw! Sip your favorite beverages in style while embracing the beauty of nature with our hand-printed floral designs. Prepare to be captivated by the perfect blend of functionality and elegance.

🌸 Delicate Floral Artistry: Each tumbler is adorned with exquisite, hand-printed floral designs that celebrate the vibrant colors and graceful forms found in nature. From dainty dandelions to lush peonies, these enchanting motifs will transport you to a serene garden with every sip.

🌿 Sustainable Bamboo Lid: Embracing sustainability, we've paired our glass tumbler with a durable bamboo lid. Not only does it provide a snug fit to keep your drinks secure, but it also adds a touch of natural warmth to the overall aesthetic. Say goodbye to single-use plastic and embrace a more eco-conscious lifestyle.

🍹 Crystal Clear Straw: Sipping your beverages has never been more delightful! Our tumbler comes with a transparent, reusable straw made from high-quality materials. Enjoy the refreshing taste of your drinks while admiring their vibrant colors through the crystal-clear straw.

✨ Perfectly Portable: Designed with your convenience in mind, our 20oz Glass Tumbler is the ideal companion for your busy lifestyle. It fits snugly in most cup holders, making it perfect for commuting, traveling, or simply enjoying your favorite drink on the go. Stay hydrated and stylish wherever you wander!

🎁 The Perfect Gift: Searching for a thoughtful present for a loved one? Look no further! Our glass tumbler makes a delightful gift for birthdays, anniversaries, or any occasion. It's a versatile and charming choice that will bring joy to anyone's daily routine.

🌍 Commitment to Quality: We take pride in delivering top-notch products, and our glass tumbler is no exception. Crafted with care and attention to detail, it's made to withstand everyday use and keep your beverages tasting fresh. We strive for excellence to ensure your complete satisfaction.

Indulge in the beauty of nature while enjoying your favorite drinks with our 20oz Glass Tumbler with Bamboo Lid and Clear Straw. It's the perfect blend of style, sustainability, and functionality. Order now and elevate your sipping experience to new heights!
20oz Clear Glass Tumbler with Bamboo Lid and Clear Straw
Stands 6.5 Inches Tall
Diameter 3 Inches
Locally printed in Arizona, USA
Washing by hand is recommended.
Glass Tumbler Cup with Lid & Straw
FAQ
Are these dishwasher-safe?
Hand washing is recommended for the longevity of drinkware and its insulation properties. Top rack of the dishwasher is ok.
Are these custom designed?
All designs are original and created by our artists locally.
Are bottles insulated?
They are and they the keep great both cold and hot liquids.
Can you put them in microwave?
Our products are not microwave-safe however the camp mugs (only) can be heated on the stovetop or campfire (design may darken from the fire). Handling with caution is advised when heating the drinks or food in a camp mug as it will get very hot.
Shipping
Shipping promise
All out products are hand-printed locally in Arizona USA. The orders usually ship within a week. Thank you for supporting a small business and understanding the quality and sustainable practices we prioritize at cost of instant shipments offered by other sellers.
Order tracking
After you place your order you will receive a tracking number to see where your shipment is.
Get in touch
We love hearing from you! If you have pics from your recent adventures feel free to tag us and get a chance to be featured. We try to respond to all messages promptly and we love being a part of the interactive community.
About us
Couloir
Adventures don't have to be just once-in-a-while. We believe that little everyday moments can become epic adventures with a dash of imagination. From camping out under the stars in the Grand Canyon to camping out in your living room, our products bring the practicality you need and escape you crave.
Our Story
Born in the mountains and sturdy as saguaro Couloir was established in the valley of the sun in Scottsdale, Arizona. Proud to be a woman-owned small business. We produce custom designed and hand-printed locally reusable drinkware, organic camp mug candles, and one-of-a-kind t-shirts made from recycled materials. We create to inspire adventure and give back to nature by donating part of sales to the conservansies.
Our Products
Our drinkware includes: classic enamel camp mugs (great for or cold drinks - from coffee to Moscow mules); insulated water bottles that hold drinks ice-cold for the whole day (essential for hiking and easy to carry by the handle attached to the bamboo lid) and they fit snug in the golf cart's cup holder for the long day on the course; insulated sippy cups are cute and great for toddlers as they won't break but also will keep the drinks cool during our toasty AZ summer days - they can also be customized with the name or a quote you like.
Hot or cold
Adventure with a drink that travels with you!